The most innovative specialists in artificial turf, plants and flowers.
Context of natural interior design in Sri Lanka
Green Walls | Greenwall | Vertical Garden | Natural Walls | Eco Walls | Modern Greenwalls | Colombo | Sri Lanka.
We prepare all necessary certificates and ensure your investment conforms to local laws and conditions.
Our staff with extensive knowledge of landscape and interior design and years of experience will assist in the success of your project.
SkyPlants We are always committed to winning customer trust by maintaining the highest standards of service and products we provide.
SkyPlants - an industry leader in artificial turf for landscapes
You are welcome to browse through our web site and to view our gallery of completed projects to experience our works in detail and do visit our product page to view the most innovative methods in interior and exterior decorations in Sri Lanka. Browse through our catalogues and find the best option to suit your decorative needs.
We take satisfaction in introducing Sri Lanka to the most innovative and new products in the world. We offer only the best-quality products to our clients and we have the cutting-edge technology to install any of our products anywhere in Sri Lanka. Our products are incomparable with any existing house décor product in Sri Lanka and are superior in both technology and quality. Our resume of work includes residential houses, offices, cooperate buildings and other commercial areas.
Our work is very much international in scope: Our dedicated logistics team despatch not just daily, but several times per day. Our consignments vary from small packets by postal service to cartons by courier, through to part and full vehicle loads, shipping containers, and air-cargo shipments – all forwarded for us by a selection of trusted transportation partners with whom we constantly liaise.
Even the smallest of office-based businesses can make big changes when it comes to the environment. Synthetic grass for landscaping and recreation is growing 10% to 15% a year in Sri Lanka.
We take pride in the fact that we provide the best product and services for our clients and our company goal is to maintain the superior product-quality and service that we provide for our clients.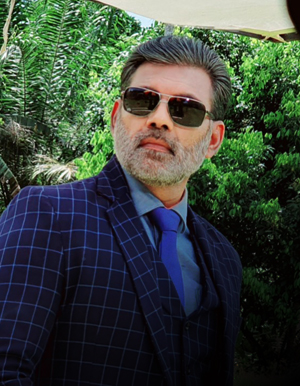 "Having over 12 years of Acting Career , Mr. Ajith Weerasinghe who has contributed tremendously in the Tele drama Field in Sri lanka. His mainstream character appearance lays in Action & detective series. He has excelled as an actor, singer and successful businessman of repute."
Ajith Weerasinghe
Founder, CEO of SkyPlants